AGARWOOD BRACELET IN HAND – BLOW AWAY FORSAKEN SPIRIT
RECEIVE GIFT WORTH 500.000VND
In traditional culture of East Asia, people believe that Lunar Ghost month can bring bad luck because of the curses of wandering lost souls. People are restricted to do many things and they hope to be safe and sound this month.
Understand customer psychology, Thien Moc Huong gives you a  special promotion for all products of us. People believe many fear bad luck or blame anything unlucky happening on evil lost souls but our customer can believe they are protected by agarwood bracelets.
AGARWOOD BRACELET IN HAND – BLOW AWAY FORSAKEN SPIRIT
For customer in Viet Nam:
Discount 10% when buying 1 product
Discount 10% when buying 2 products
RECEIVE GIFT WORTH 850.000VND
For international customer:
Receive Blessing Agarwood pouch worth 500.000VND
Support 50% international shipping fee
*Applying for oder from 1.590.000VND in VietNam.
*Promotion don't apply for Gold & Pixiu Agarwood, Golden Heritage & Luxury & Limited Edition.
*Time application from August 12th to September 12th.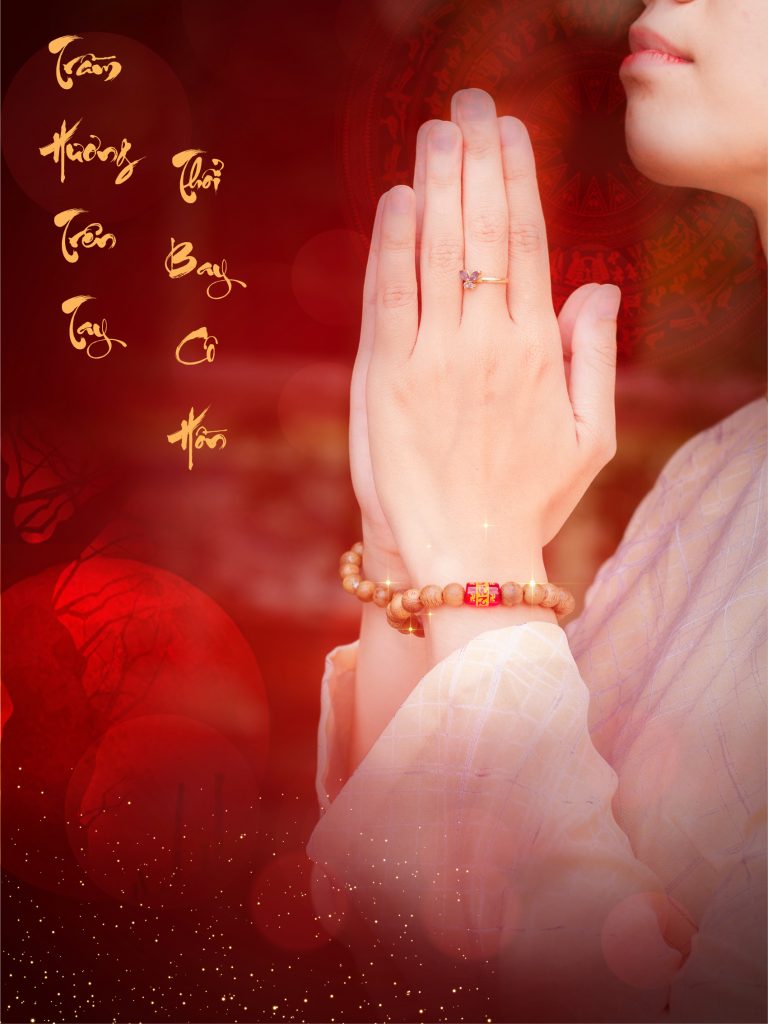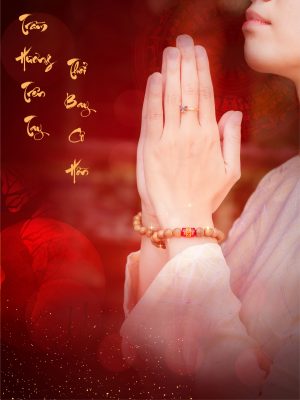 THE BENEFITS OF AGARWOOD
Agarwood is created by Heaven Scent going with the wind, falling into the wounds on Aquilaria trunk and mixing into resin from such wounds. Then, it's nurtured by rich soil, sunshine, sea breezes and other natural conditions, called the Spirit of Heaven and Earth.
Agarwood in traditional medicine is an important source. Modern medicine has further focus on exploiting pharmaceutical value in agarwood to treat different diseases. Like: promote digestion, prevent vomiting, lower blood pressure, anti-erratic heart rate and heart anemia, anticancer effect and so on.
Agarwood essential oil can be used as perfume essential oil, inhibitor and mix with other perfumes to create fragrance. It helps protect and make skin smooth and firming, heal scars and cure cracked skin, refine and detoxify the skin to remove dirt and toxins causing clogged pores and so on.

USE AGARWOOD FOR PEACE AND RELEASE OF BAD LUCK IN LUNAR GHOST MONTH
Agarwood Bracelet
Agarwood Bracelet has a unique style and meaning. This one is made by connecting beads together. Agarwood Bracelet is not only a luxurious piece of jewelry but also a material that holds a deep spiritual meaning. It helps you relax with a mild scent and also helps to delete evil spirits, unfortunate things,…
Blessing Agarwood Pouch
Inside a Blessing Agarwood Pouch is agarwood chips. Agarwood Chips are created by the injured wounds in Aquilaria Crassna Pierre tree, grown mainly in the mountainous provinces of Vietnam. Agarwood is cut into small pieces. It helps improve insomnia, dreaming, insecurity, forgetfulness, dementia, depression and prevent us from bad luck.
Agarwood Incense
Agarwood scent has a pleasant energy that purifies the air, eliminating exorcisms, bringing peace, luck and fortune to the homeowner. The hazy smoke makes the atmosphere cozy, more formal, creating a sense of great feng shui, bringing prosperity to your home.