I. Information
Material Agarwood 100%
Country of Origin: Laos
Number of seeds: 10 seeds or 50 seeds  (depending on size)
Agarwood ages: 12 – 14 years sedimentary
Usage:
+ Female's favourites
+ Gifts for relatives, friends or colleagues, subordinates
+ Brings good luck, attracting fortune, connecting the love
+ Meaningful presents toward Catholicism
II. Rosary agarwood bracelet description
1/ Research about the rosary agarwood bracelet
Rosary agarwood bracelet made from Agarwood originated from Laos. Depending on the type of bracelet there will be a corresponding number of beads of 10 beads or 50 beads.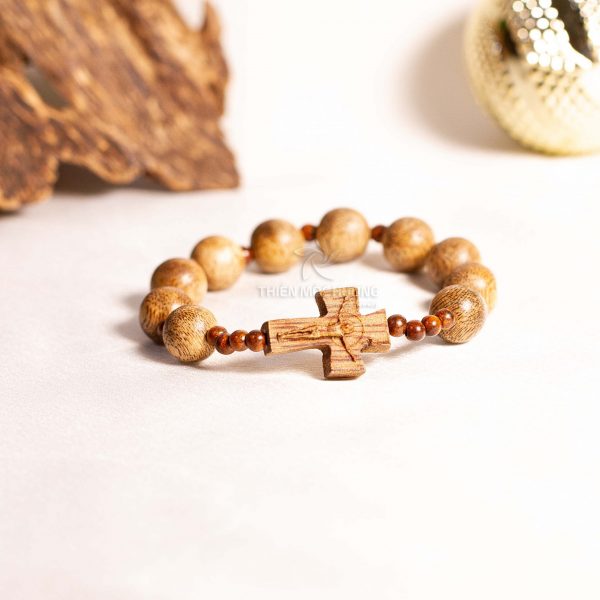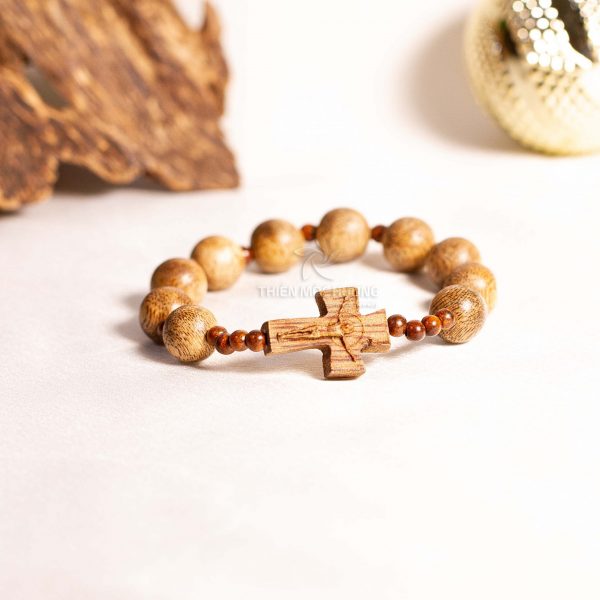 2/ Rosary agarwood bracelet
Agarwood has long existed in the life of Catholics and appeared quite a lot in church services but received little attention. For Christianity, Agarwood is the scent of God because Jesus' body is marinated with a mixture of myrrh and agarwood.
Laos designed 10 Agarwood seeds to make Rosary bracelet, the fragrance is gentle, creating a sense of relaxation and purity for the wearer. The Charm of the Cross made of precious wood of Agarwood adds even more value to the bracelet.
3/ Rosary prayers Agarwood
Rosary Agarwood
Agarwood chain is exquisitely designed, made from 50 Agarwood along with the Charm of the Cross to create a solemn beauty for the wearer. Wearing a bracelet when going to prayer shows even more respect for him. Beads are usually wrapped on the wrist in 2 rounds (as shown below), creating a sense of comfort, softness when worn on the hand.
Rosary Agarwood Stone
There are 100% natural Agarwood materials to make from Laos, usually 50 seeds. The stone on the bracelet is made from blue-haired quartz, meaning Feng Shui as well as bringing good luck to the wearer. The combination of spiritual wood of agarwood and quartz stone helps the wearer calm and achieve everything as wearer wishes. Very suitable to wear when praying at the church.
Rosary agarwood braceletQuickly own a Rosary to get things as you wish TODAY.
III. Agarwood Production Process