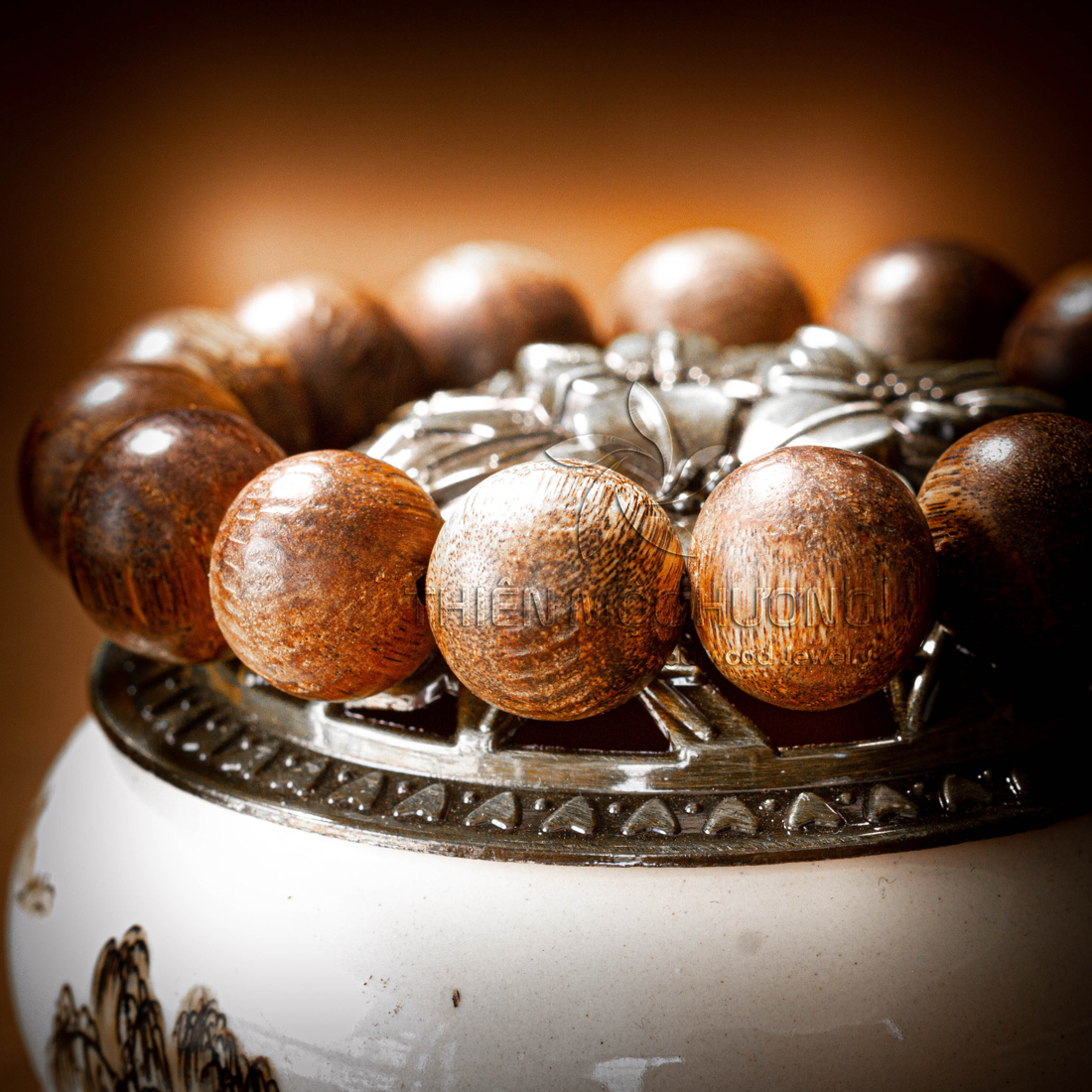 brings tranquillity and calmness during stressful periods,
grounds energy and provides protection.
Chrysocolla and Turquoise are
communication stones that help relationships and heal personal interactions.
During meditation,
Chrysocolla encourages self-awareness and helps to find inner balance
Turquoise helps stabilise mood swings, disperses negative energy and provides well-being.
Onyx is also an excellent healing stone that provides support in a difficult situation and healing old grief.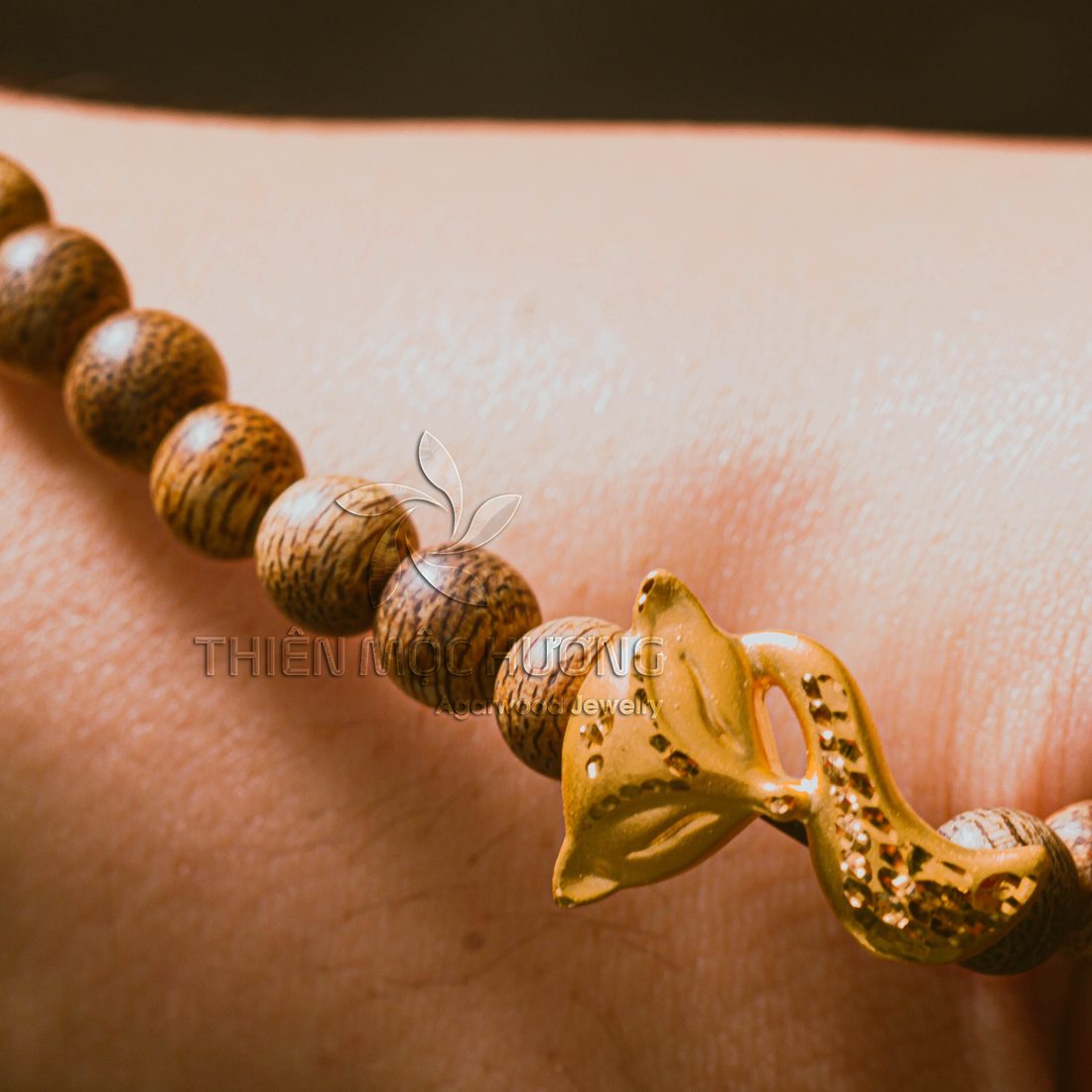 All together created a harmonious bracelet that balances emotion, enhances calmness, provokes concentration and devotion in meditation, draws out negative emotion, disperses negative energy and brings tranquillity. We complete the bracelet with a pretty nine-tailed fox goldenc harm, the symbol of happiness and love
Both of us were delighted with the result, and the bracelet suited her well. We appreciate all customised bracelets/ mala orders as we can work together with our clients. We understand their concerns and needs to create the beads they love and especially made for them, tailored to their styles and personalities.
Testing sinking agarwood beaded bracelets?
Everyone loves sinking agarwood beaded bracelets, the darker, the better right? Who else does not? It is very tempted to submerge your bracelet or 108 mala agarwood beads underwater to test its "sinking"  quality. However, are you aware that by doing so will damage your beads if not done correctly?
Sinking agarwood beaded bracelets
Let's go back to the basics; what are the real reasons for buying these beaded bracelets? Most people would collect them; some wear them to attract luck; others are for Feng Shui reasons. People usually exam agarwood beads by their scent and appearance. Although to appreciate oud scent, it is better to heat oud chips or apply oud oil on your arms, wrists, behind ears or your clothes. Anyway, agarwood beads do contain some oud scent, but it could only be as good as oud chips at room temperature.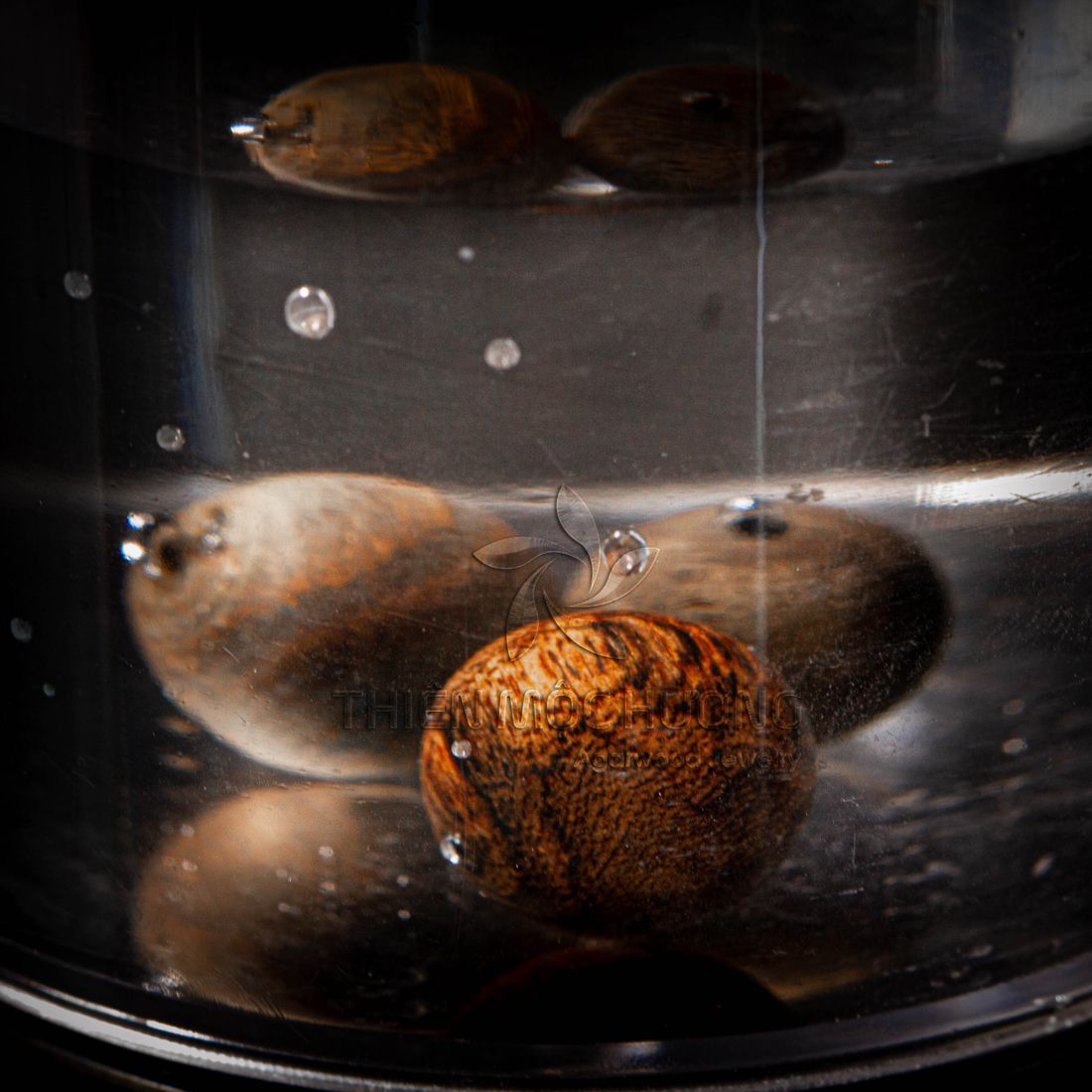 Appearance: the darker, the heavier, the better. If it were solid black, the chances of counterfeit would be high.  However, let's quickly discuss how these beads are made Below is  the material, unfortunately, with agarwood beads you can't pick and choose and agarwood chips
An agarwood bead is generally in a sphere shape which was made from agarwood cube (or rectangular prism) like the one below. You can see, agarwood beads are containing more resin than others. It is challenging to only "cube" out the most resinous parts only.
Should you test your agarwood beads underwater to find out if they are sinking quality?
Yes, you can, but you need to know how to do it properly. Here are the steps (try it as your risks)
Get a soft cloth or towel ready.
Get a jug of water, preferably tall glass.
Drop your beads into the glass
Watch if it sinks slowly or fast, within 30 seconds, the shorter, the better
They the mala or bracelet out of the jug and dry it immediately with your soft clothes, you will notice a beautiful smell from the agarwood beads, very noticeable. This works with wood chips too, smell better right after submerged underwater.
Let's it dry but keep polishing these beads with your soft cloth gently, watch out for crack as water will expand the wood and eventually crack the beads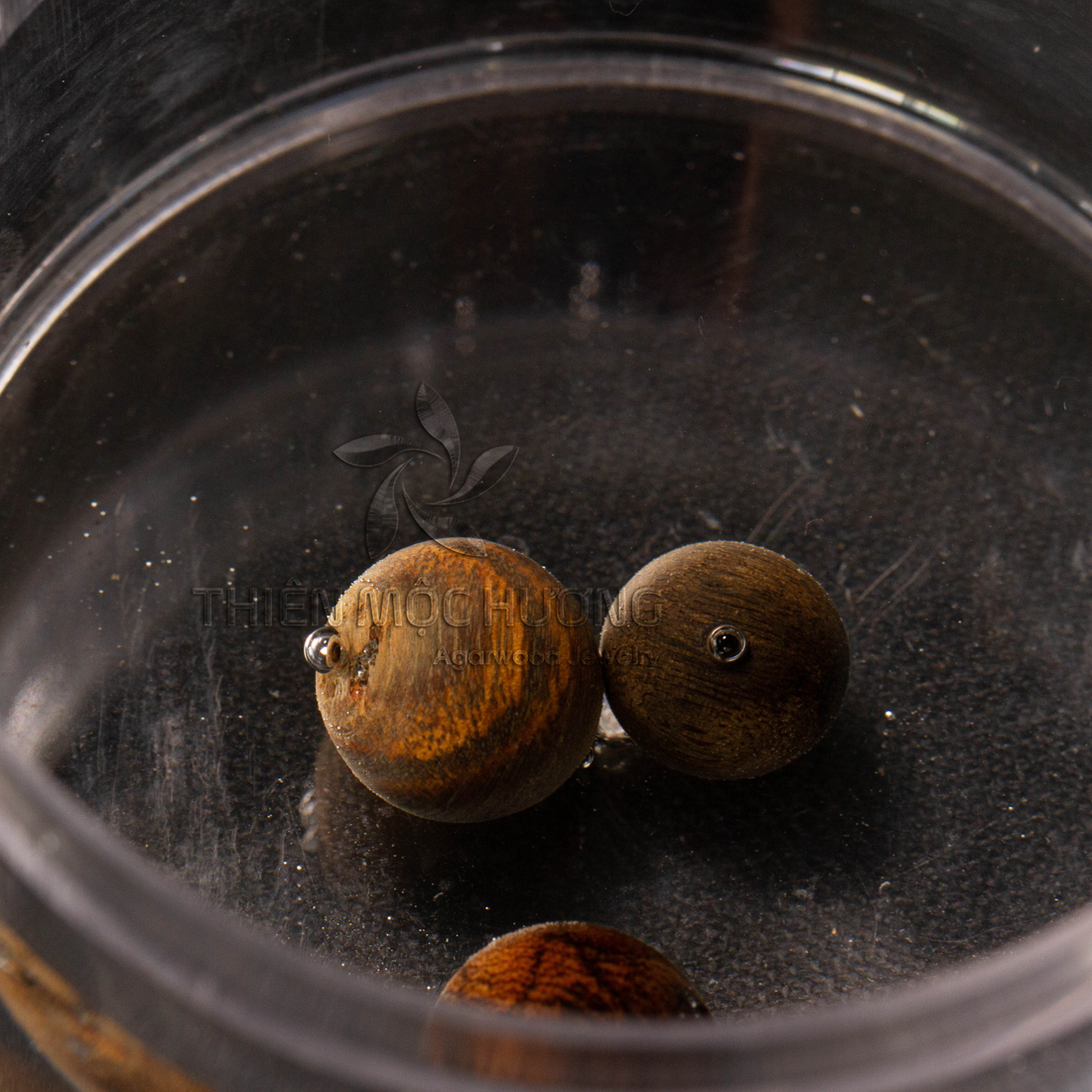 Is there another safer way to test agarwood beaded bracelets?
Yes, unfortunately, it is not on your hand but the hunters, and again it comes down to trust. Testing the material, agarwood logs, is safer than the beads. If the agarwood logs are sinking, chances are the beads would be sinking. It does not matter of the agarwood logs cracked, as it would be fixed during the beads making process.
What does it look like when agarwood beads bracelets submerged into water for so long?
Please see below; this is an expensive experience. Please do not try it at home. After 3 minutes of submerging,
the agarwood beads expanded unevenly causing cracks; the shiny reflection is lost,
wood warping occurred, beads deformed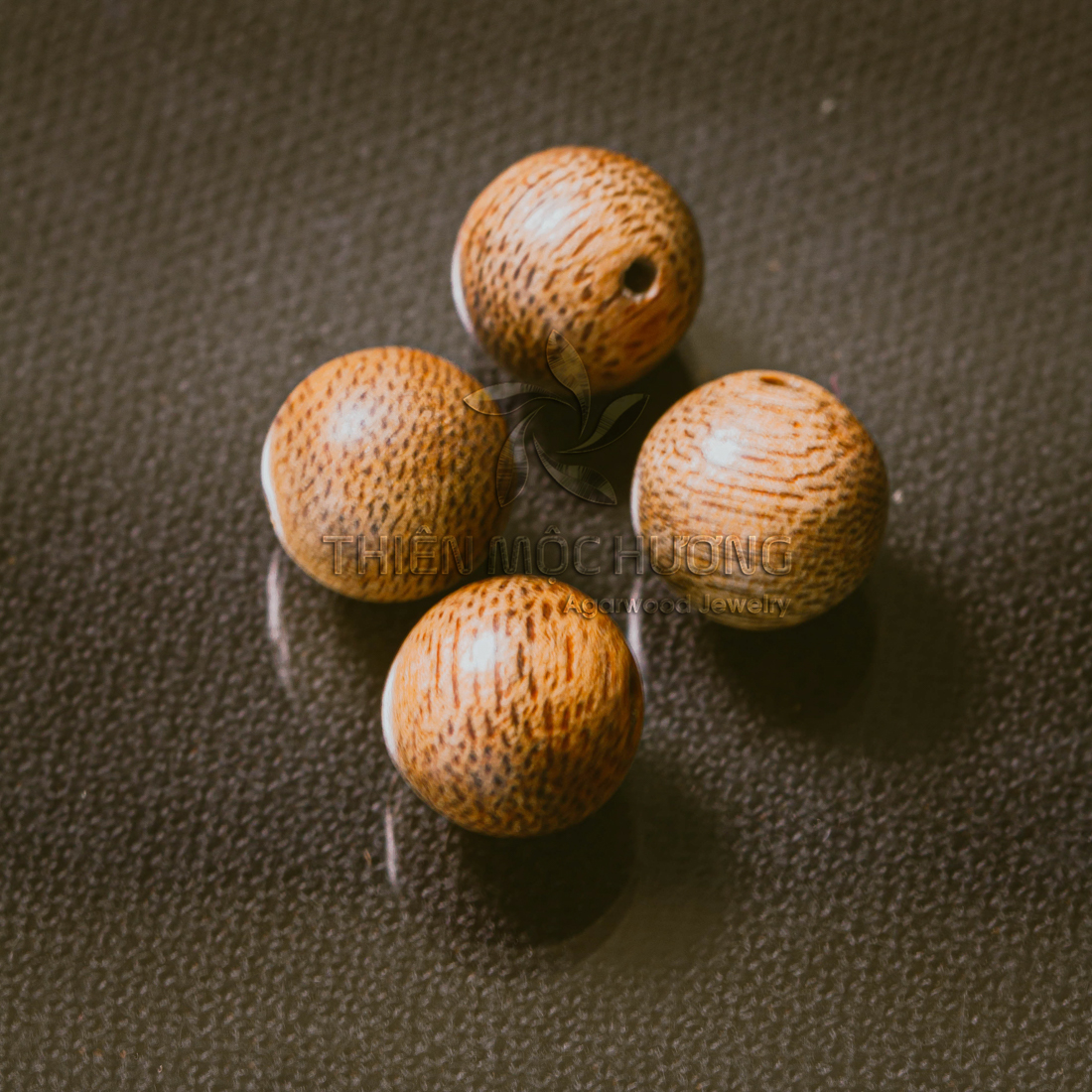 READ MORE: MORE ABOUT THE AGARWOOD MALA (OR JAPAMALA)