THIEN MOC HUONG 40 YEARS OF DEVELOPING – REACHING INTERNATIONAL
40 years ago, TMH with our youth, passion and enthusiasm to sow seeds which called: agarwood. And up to the present, those seeds have sprouted. Thien Moc Huong is more and more popular and to be loved by customers around the world. 2020 is the year that Thien Moc Huong has created a milestone to mark on our journey.
In 2020 – The 40th anniversary of Thien Moc Huong brings agarwood to all regions of the country and becomes the world's leading supplier and manufacturer of Agarwood Jewelry. More than 80,000 customers, in more than 20 different countries around the world, thousands of favorite reviews across the domestic and international community. Stemming from the dedication, the desire to KEEP the values ​​of traditional crafts & DEVELOP Vietnamese identity in each product. Each product of TMH is a process of research, design and creativity of artisans. It is not only a fashion jewelry but also the longevity of a culture spanning thousands year.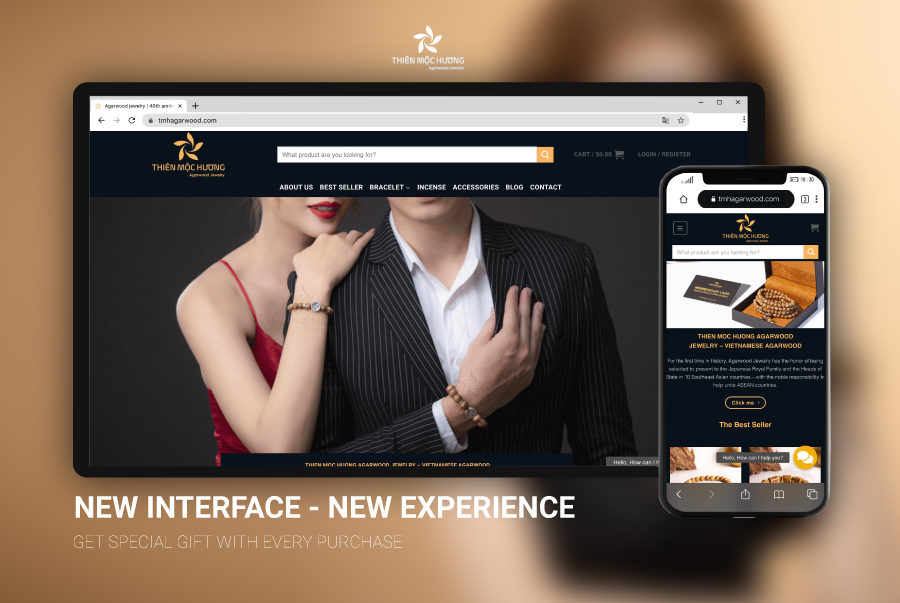 The TMH team will continue on the way, but this time is with a new mission: Make agarwood to become an International Jewelry, introduce Vietnamese Agarwood culture and values ​​to friends around the world. On that path, there will always be the companion of millions of customers around the globe. Hopefully in the coming years, TMH team will still receive the trust and support of our customers to become a GLOBAL Global Brand – CREATIVE – RESPONSIBILITY!
TMH team
Best regards,
GET SPECIAL GIFT TO 40 USD
Knowning as a No. 1 Agarwood Brand in Vietnam, Thien Moc Huong has been favored and developed continuously over the years, thanks to that, Thien Moc Huong has spreaded out to more than 20 countries around the world. To express gratitude to customers who have always believed and supported Thien Moc Huong, Thien Moc Huong bring extremely attractive promotions:

For INTERNATIONAL customers:
Receiving a Four Leafs Agarwood Bracelet PRICE 890,000 VND
Support 50% International shipping fee
For VIETNAM customers:
BUY 1 DISCOUNT 20%
BUY 2 DISCOUNT 30%
Customers checking in at TMH Showroom will receive a gift set to celebrate the 40th anniversary with the TMH brand logo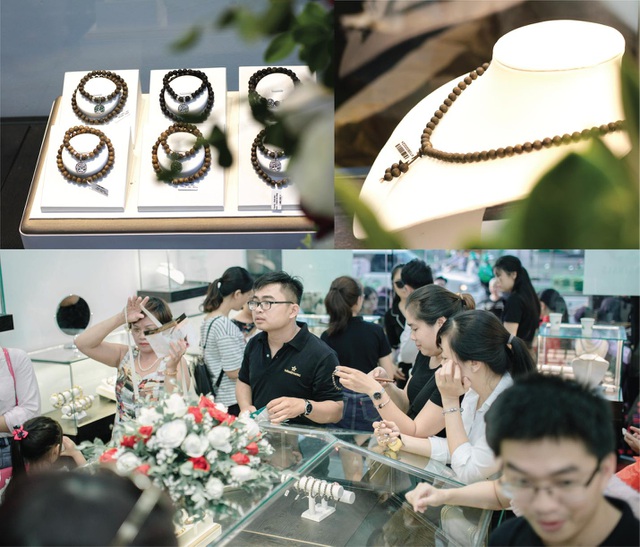 – Applicable for orders from VND 1,590,000
– Not applicable with Gold, VIP products
– Application time is from July 1 to July 15, 2020
Thien Moc Huong was The only Vietnamese Agarwood Jewelry Brand to be dedicated to international heads of state. We select good quality agarwood beads from Vietnam to make our bracelets. Our agarwood bracelets are deeply loved by our customers around the world. When buying Agarwood from Thien Moc Huong, the staff will give you advices and provide clearly for you informations about each kind of Agarwood. Our mission is help the customers feel satisfied.